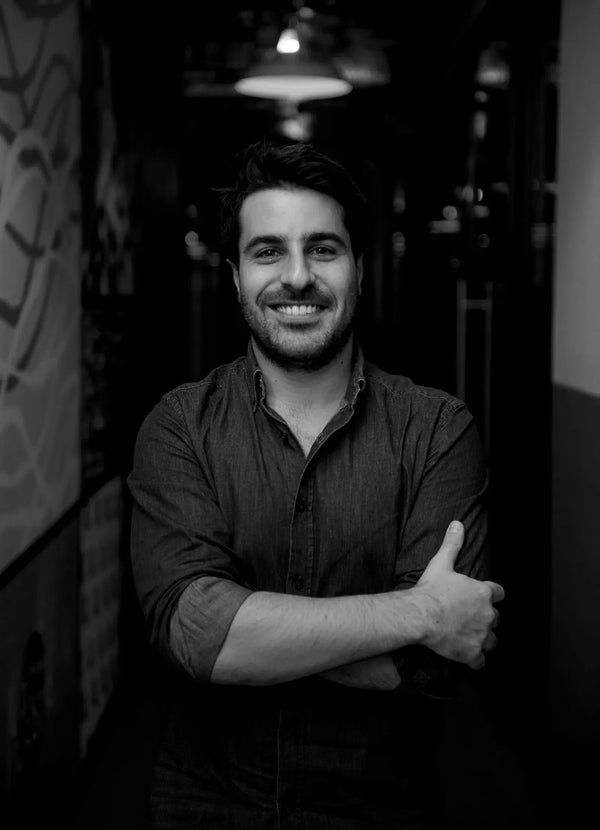 Heritage, storytelling and a passion for design
Patrick Boghossian is a Lebanese sixth-generation jewellery designer based in London. Crafting unique pieces is his passion, as his collections weave together geometric designs, luxuriant classic Art Deco, and his love of architecture, music, photography, and travel.

An artist at heart, Patrick's passions for photography and music inspire his eye for beauty in design and craftsmanship. He discovered his love for gemmology while studying at GIA New York. Then, Patrick traded diamonds for five years with his father in Antwerp, the European diamond capital.

Patrick also studied rough diamond polishing and manufacturing in Surat, India – the centre of diamond cutting and polishing, and procured rough diamonds at the source in Botswana and South Africa. He went on to develop his talent for fine jewellery design at GIA London, and honed his skills at Taylor & Hart, specialising in bespoke bridal jewellery. And now, Patrick has written a new chapter, building his own fine jewellery brand, honouring his family name.

With his namesake jewellery label, Patrick strives to provide a truly unique experience to each lover of jewellery he serves – blending his years of industry experience, and talent for creative design, with his commitment to deliver a beautiful work of art in a box.